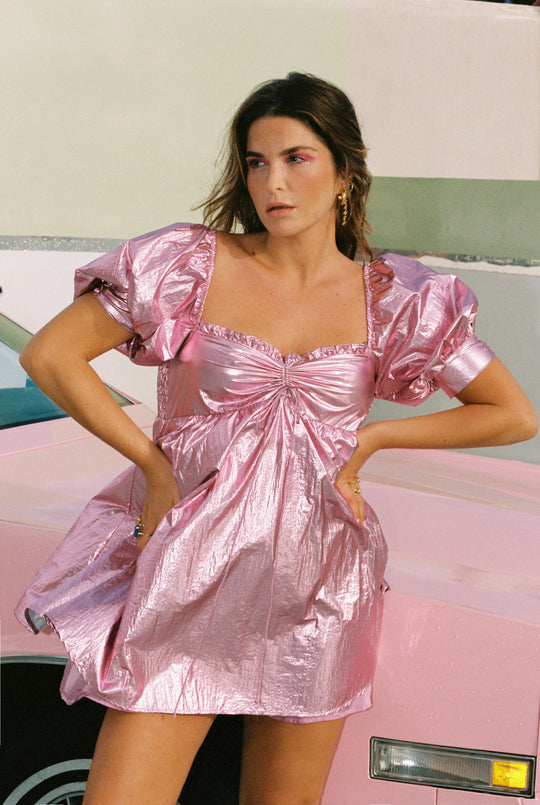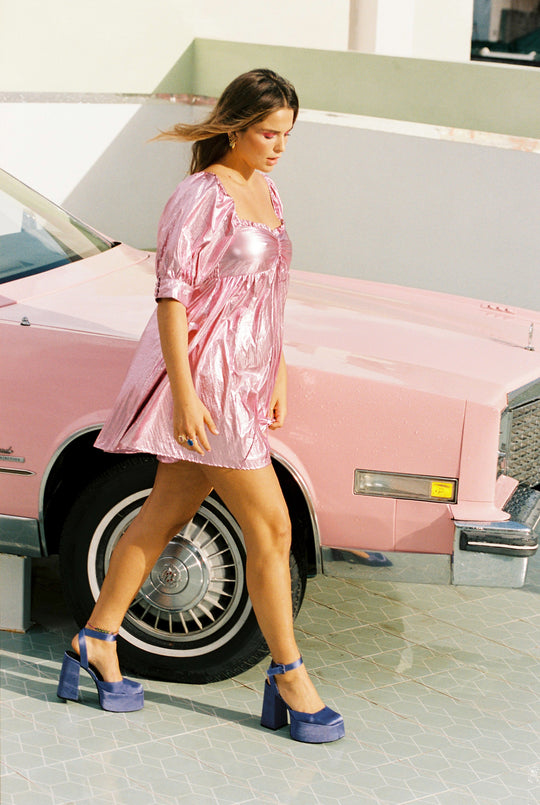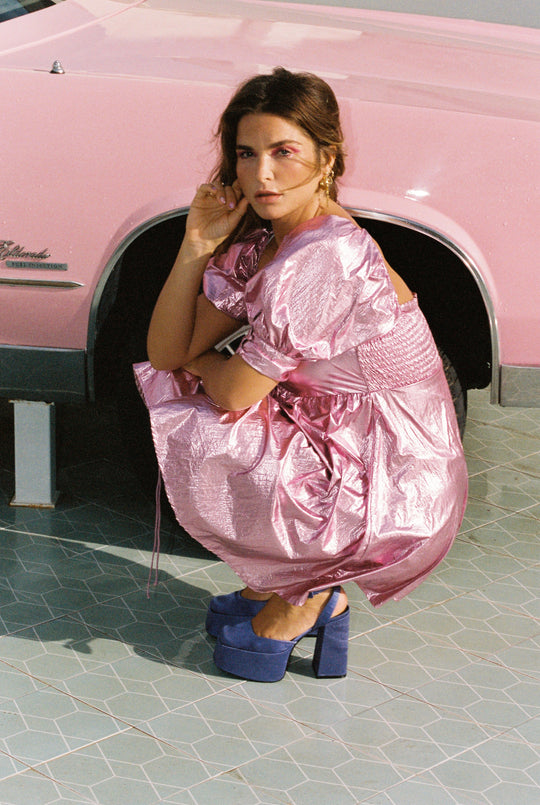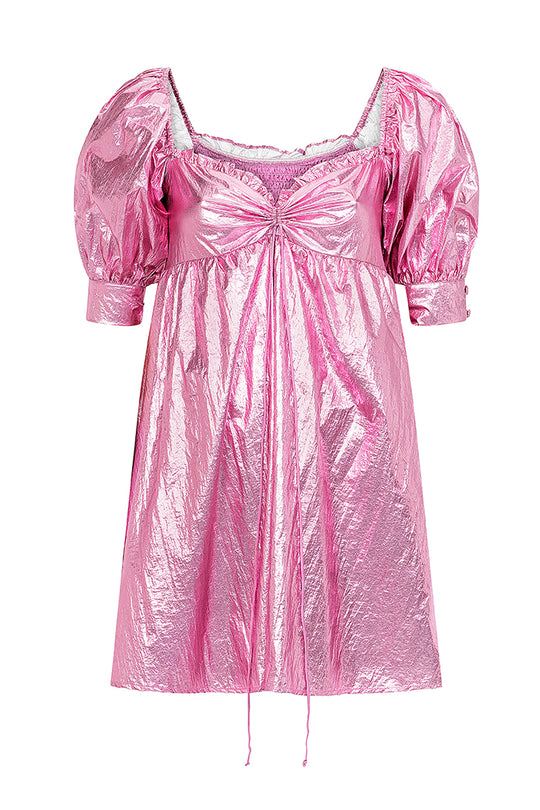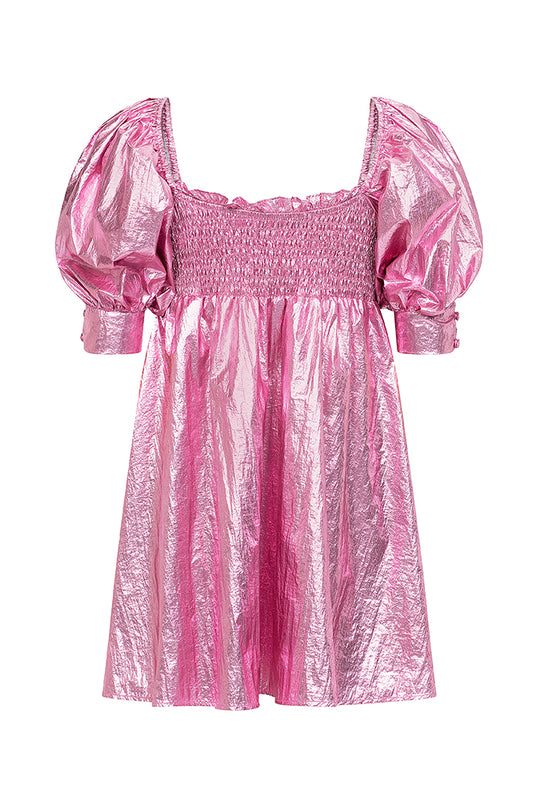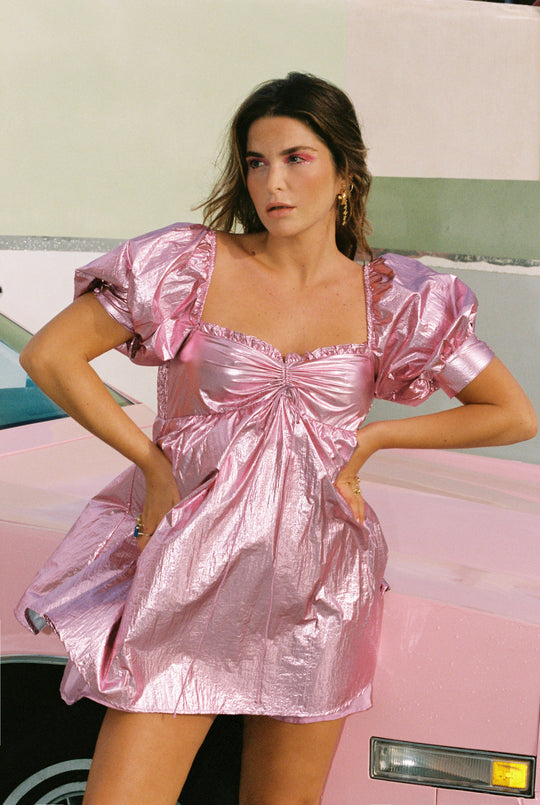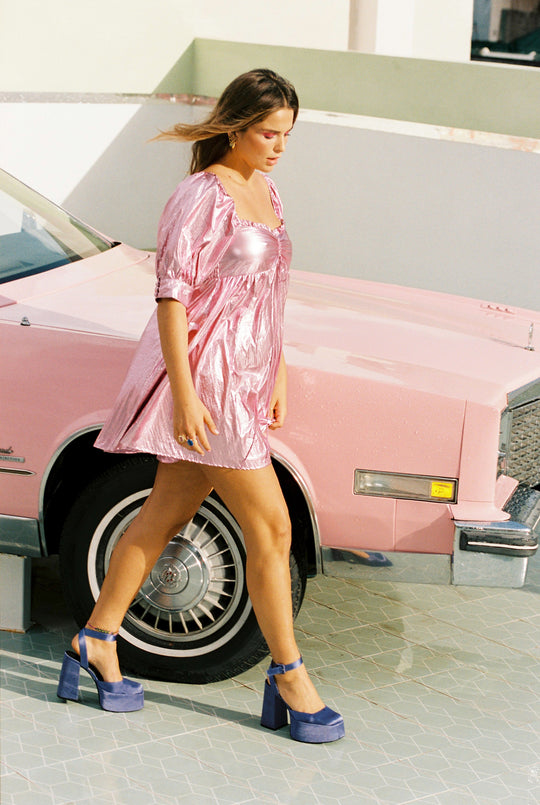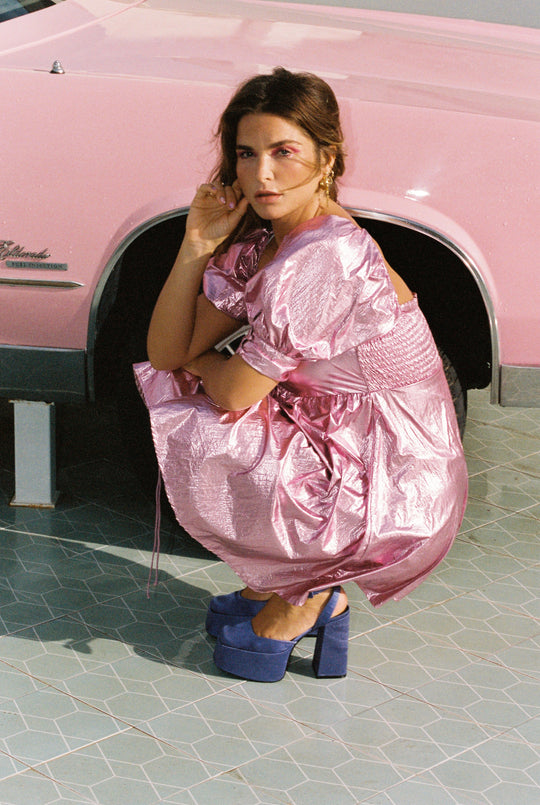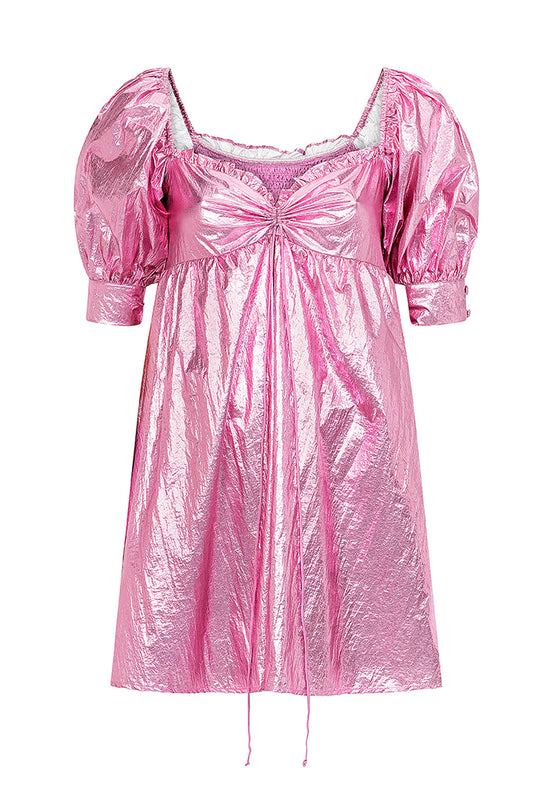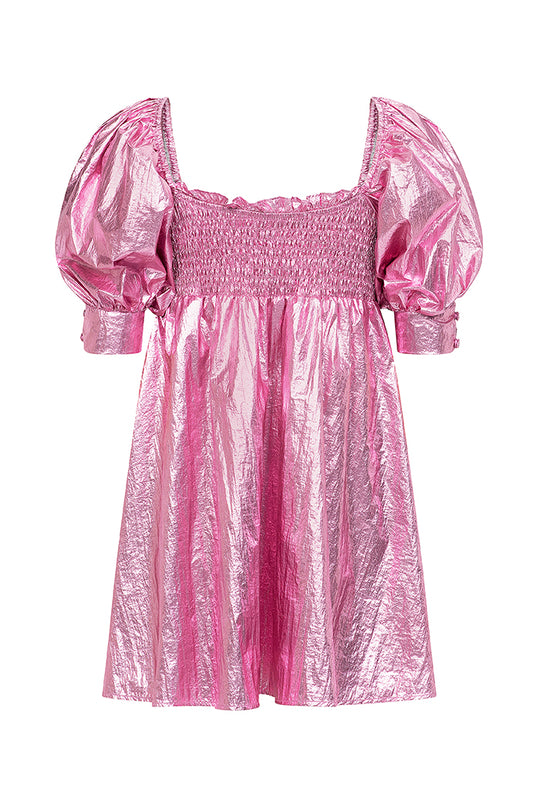 You Should Be Dancing - Short Dress
Limited Stock

The dress you all have been waiting for is finally here! The 'You Should Be Dancing' dress is a real must-have. Not only does it have big puffy sleeves for some extra drama, but it also includes an inside-lining. We got you babe, no more worries about dancing your ass off! Because of the smock-band on the back, and the straps at the front to show a little extra sexiness, it is perfect for every occasion. With its metallic pink fabric, the people around you will be dazzled by your shininess. Style it with a pair of cool boots or classy high heels, and you are ready to steal the show.
100% Recycled Polyester                                         100% Viscose Satin
Sizing
Our model Tara is 1.74m (pregnant) and is wearing a size medium. Our model Izar is 1.74m and is wearing a size small. Find out what your size is in the size guide or feel free to contact us on our socials and at info@taarwilloughby.com
Sustainable
Every collection has limited stock. So when it's sold out it's sold out forever. In this way, we make sure we don't overproduce and keep our footprint on this planet as small as possible. The fabrics we use are sustainable. 
Also, our shipping boxes and the plastic we use for shipments have been recycled as well.
Shipping & Returns
Free delivery in Europe on orders over 100 EUR and the rest of the world on orders over 175 EUR.
Orders made in Spain during weekdays will be delivered in 2-3 days. Orders made during the weekend will be delivered between 3-4 days.
International orders within Europe can take up to 5 working days. International orders outside Europe can take up to 5-10 working days to arrive.
Standard delivery 1-3 working days

 

(6 EUR on orders under 100 EUR)

 

– for Spain. 
International shipping (EU) – 1-5 working days

 

(6 EUR on orders under 100 EUR)

 

– Depending on the country. 
International shipping (Non-EU countries) – 1-10 working days

 

(20 EUR on orders under 175 EUR). 
You can return your order within 29 days after receiving your order. When you send us your return, send an email to info@taarwilloughby.com and please make sure the items are the same as when you received them. NB: Items on sale we don't refund.
Contact
You can always contact us at info@taarwilloughby.com
Carrer de Bisbe Torres 2                                                                                                07800 Ibiza                                                                                                                       Spain