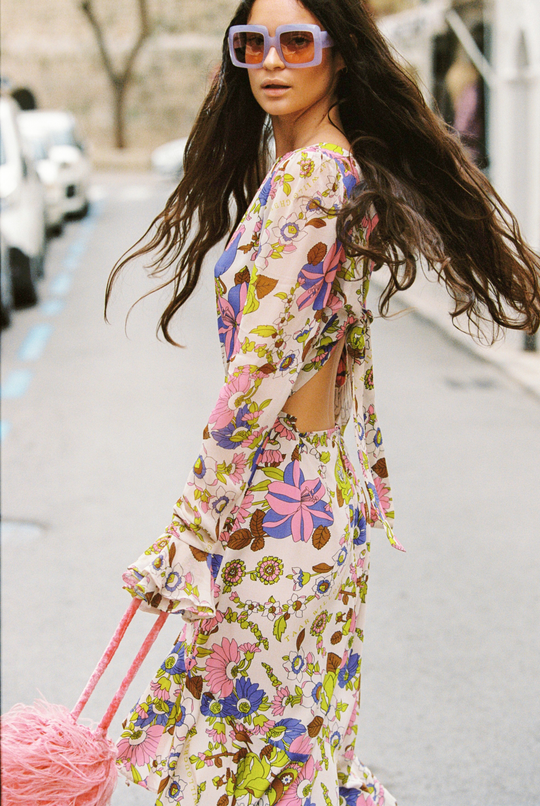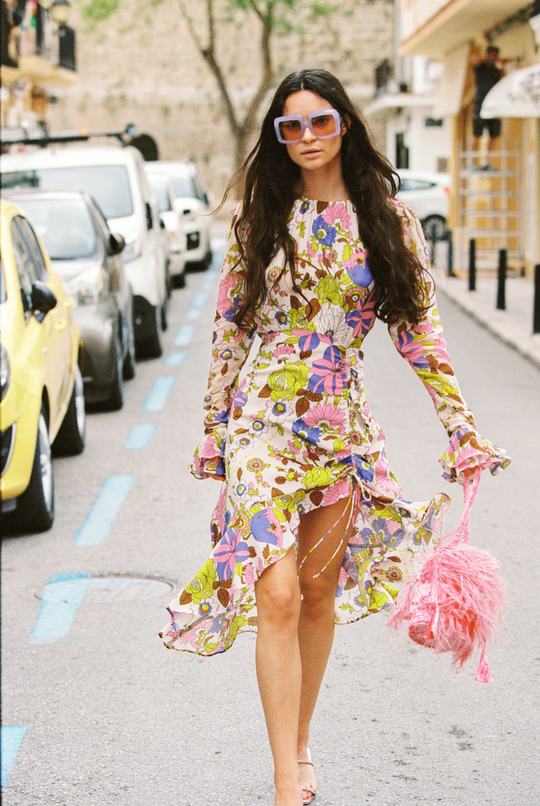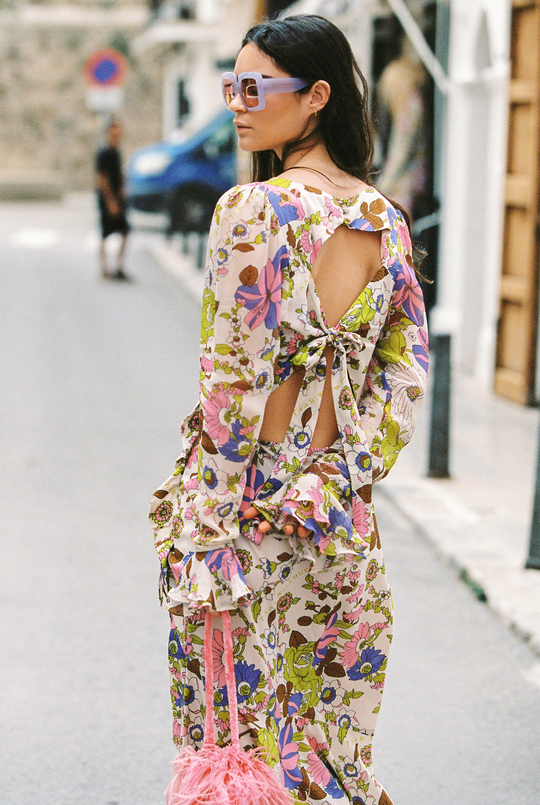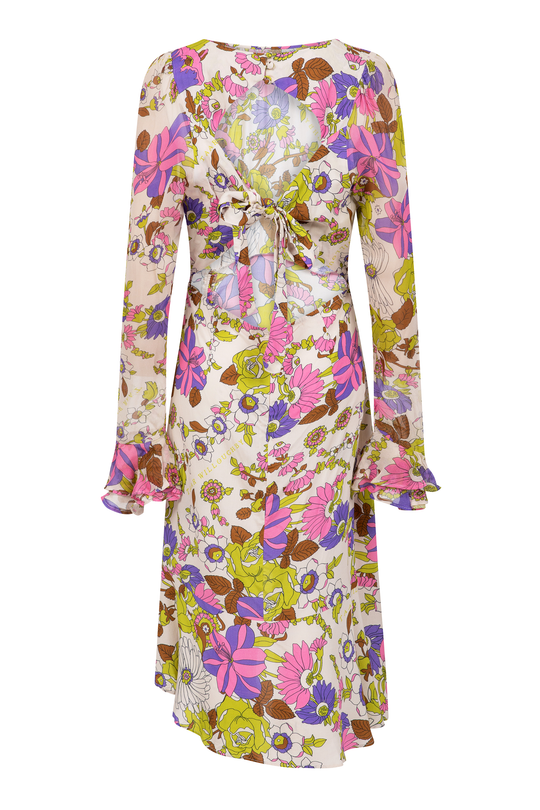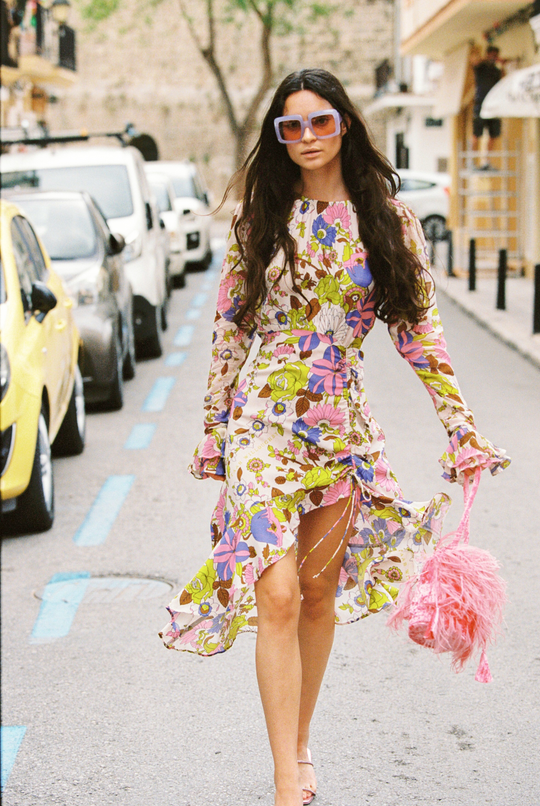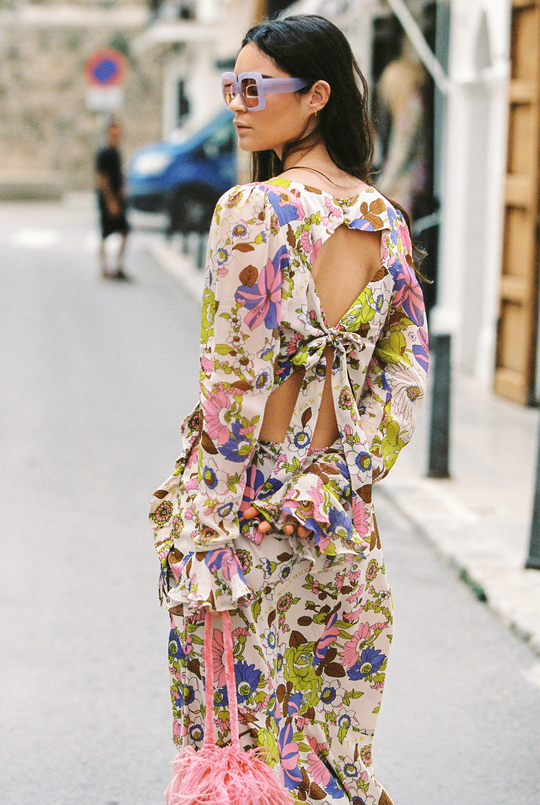 Hot In Here - Flower Dress
Limited stock
Are you ready to sizzle this summer? Introducing our fabulous "Hot in Here" flower print dress, crafted from 100% sustainable viscose. This stunning dress is designed to make heads turn wherever you go.
Featuring an adjustable split, you can customize the dress to show off just the right amount of leg. The flowy sleeves add a touch of elegance, creating a free-spirited and carefree vibe. And if you're looking for a little extra flair, the open back with a charming bow detail is sure to make a statement.
The sleeves are crafted from a delicately sheer fabric, giving this dress an understated charm that will keep you comfortably refreshed even in the scorching summer. It effortlessly complements any occasion, be it a dreamy wedding, a romantic rendezvous, a beachside get-together, or simply enhancing your everyday style with a touch of panache.
Hurry, though! Our "Hot in Here" flower print dress is in limited stock, so grab yours before they're gone. Embrace the trend and feel fabulous in this sustainable fashion piece.
100% Viscose
Sizing
Angela is 1.79 m and is wearing a size small. The fit is true to size. Find out what your size is through our size guide.
Sustainable
Every collection has limited stock. So when it's sold out it's sold out forever. In this way, we make sure we don't overproduce and keep our footprint on this planet as small as possible. The fabrics we use are sustainable. 
Also, our shipping boxes and the plastic we use for shipments have been recycled as well.
Shipping & Returns
Free delivery in Europe on orders over 100 EUR and the rest of the world on orders over 175 EUR.
Orders made in Spain during weekdays will be delivered in 2-3 days. Orders made during the weekend will be delivered between 3-4 days.
International orders within Europe can take up to 5 working days. International orders outside Europe can take up to 5-10 working days to arrive.
Standard delivery 1-3 working days

 

(6 EUR on orders under 100 EUR)

 

– for Spain.
International shipping (EU) – 1-5 working days

 

(6 EUR on orders under 100 EUR)

 

– Depending on the country. 
International shipping (Non-EU countries) – 1-10 working days

 

(20 EUR on orders under 175 EUR). 
You can return your order within 29 days after receiving your order. When you send us your return, send an email to info@taarwilloughby.com and please make sure the items are the same as when you received them. NB: Items on sale we don't refund.
Contact
You can always contact us at info@taarwilloughby.com
Carrer de Bisbe Torres 2                                                                                   07800 Ibiza, Spain