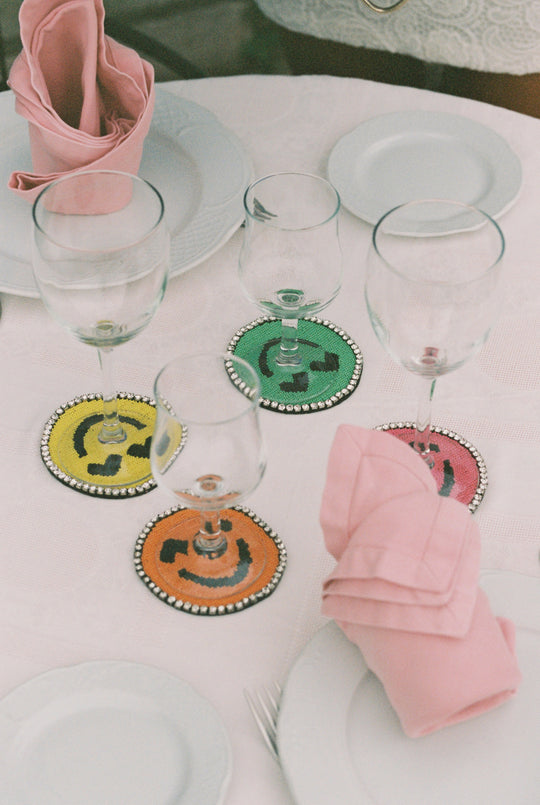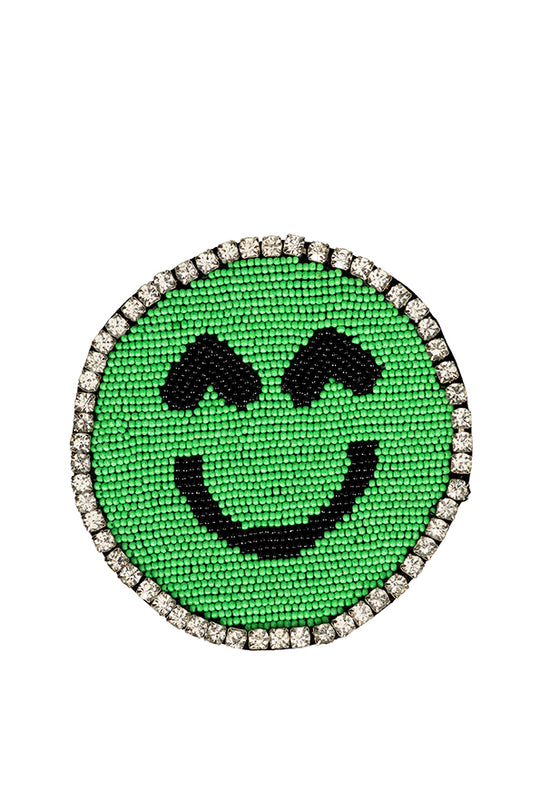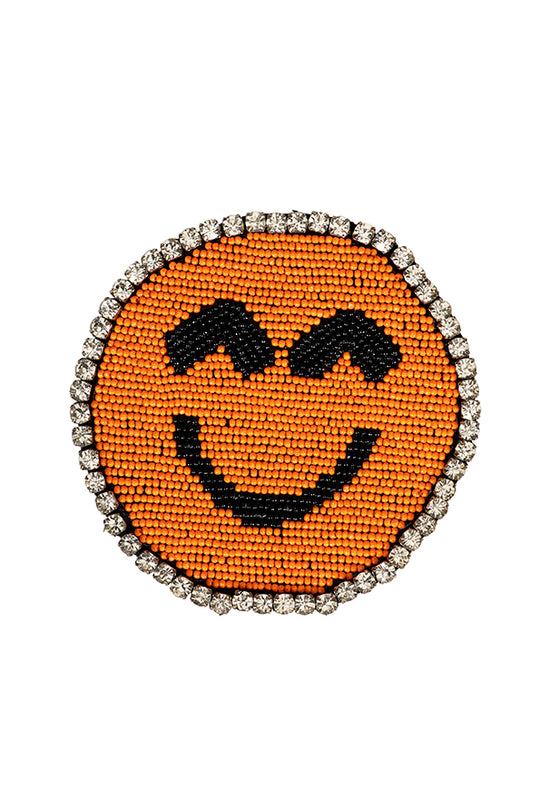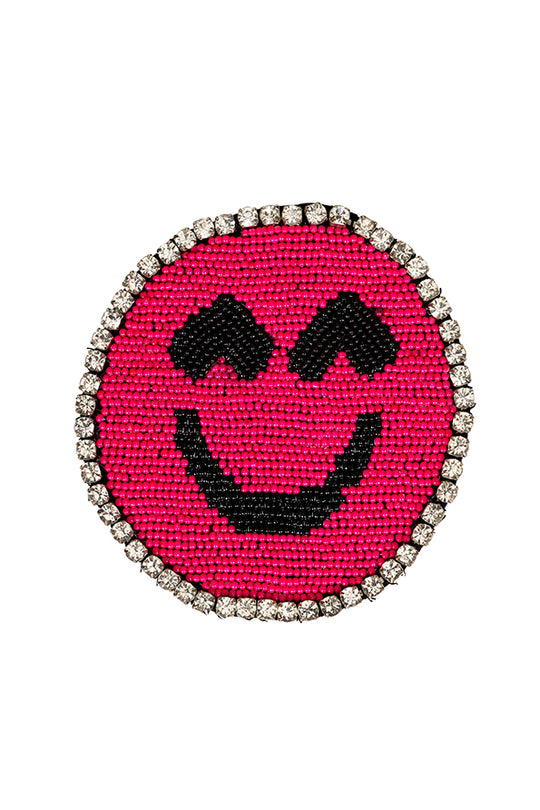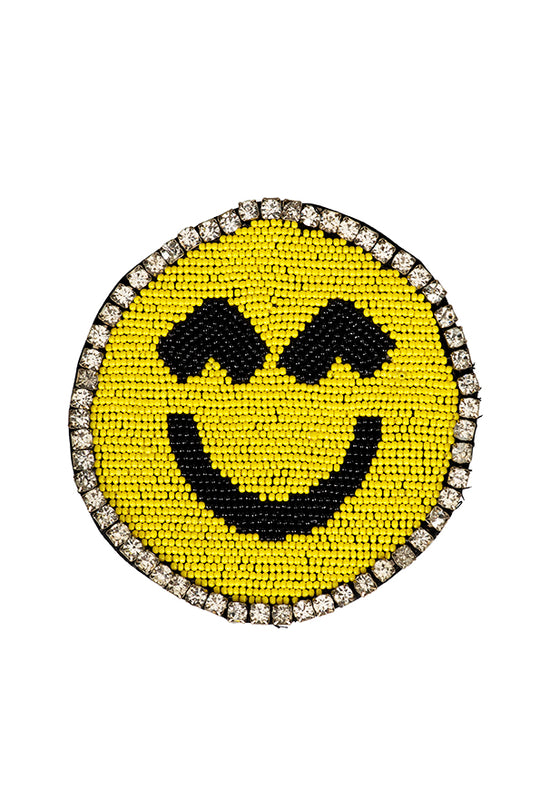 Coaster Smiley
New! How cute are our smiley coasters? Brighten up your table with a smile :). Lovely to give or get as a present with the upcoming holidays. De coasters are handmade and available in 4 colors. Get yours now!  
Material
Glass beads
Velvet 
Iron                                                                                                                                                             
Sizing
The length of the coaster is 10 cm
Ø 5
Recycling
All our shipping boxes and the plastic we use for shipping have been recycled.
Shipping & Returns
Free delivery in Europe on orders over 100 EUR and the rest of the world on orders over 175 EUR.
Orders made in Spain during weekdays will be delivered in 2-3 days. Orders made during the weekend will be delivered between 3-4 days.
International orders within Europe can take up to 5 working days. International orders outside Europe can take up to 5-10 working days to arrive.
Standard delivery 1-3 working days (6 EUR on orders under 100 EUR) – for Spain. 
International shipping (EU) – 1-5 working days (6 EUR on orders under 100 EUR) – Depending on the country. 
International shipping (Non-EU countries) – 1-10 working days (20 EUR on orders under 175 EUR). 
You can return your order within 29 days after receiving your order. When you send us your return, send us an email to info@taarwilloughby.com and please make sure the items are the same as when you received them. NB: Items on sale we don't refund.
Contact
You can always contact us at info@taarwilloughby.com or by sending a message on our socials @taarwilloughby.
Carrer de Bisbe Torres 2                                                                                             07800 Ibiza                                                                                                                     Spain