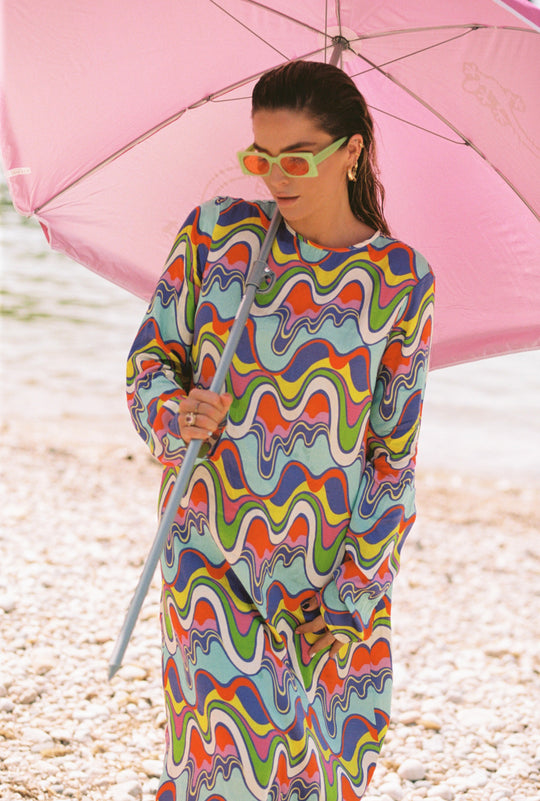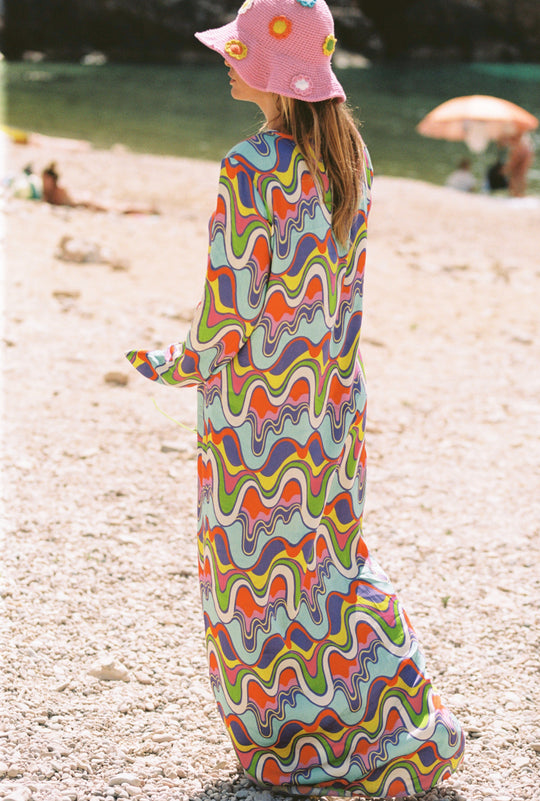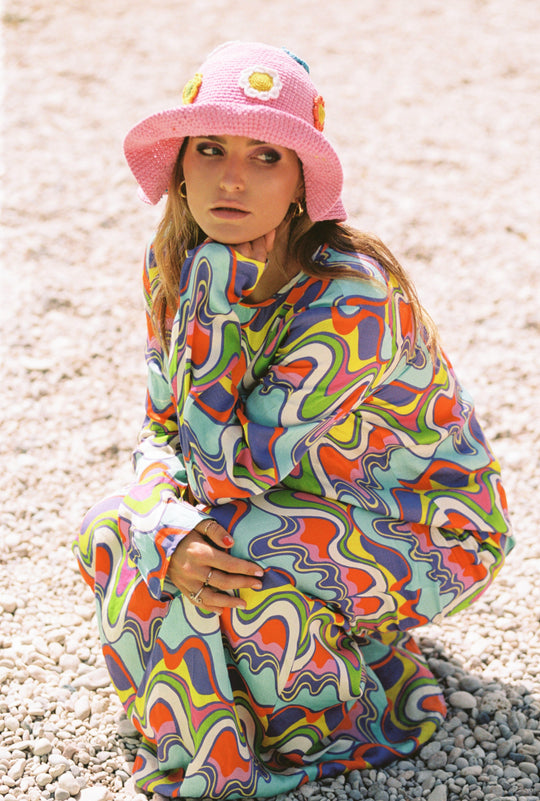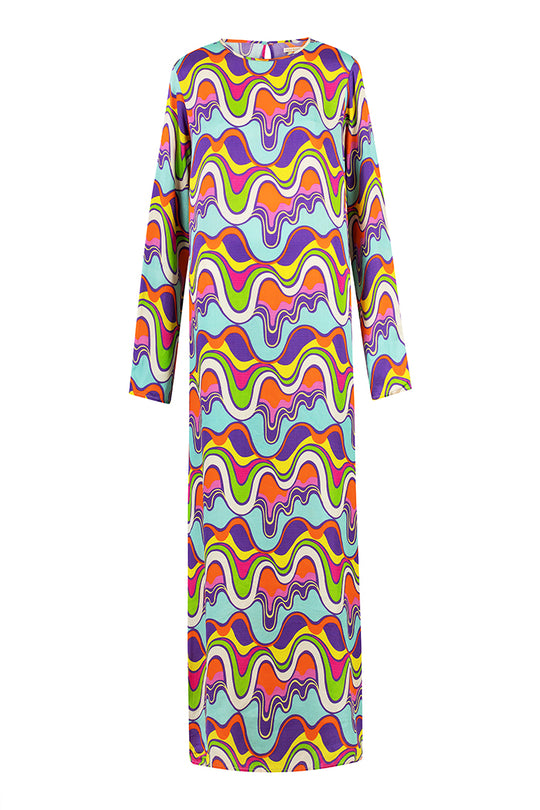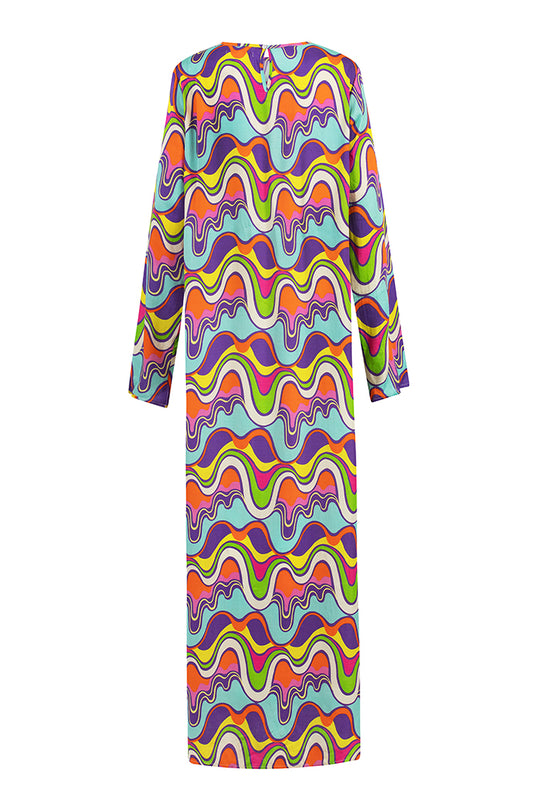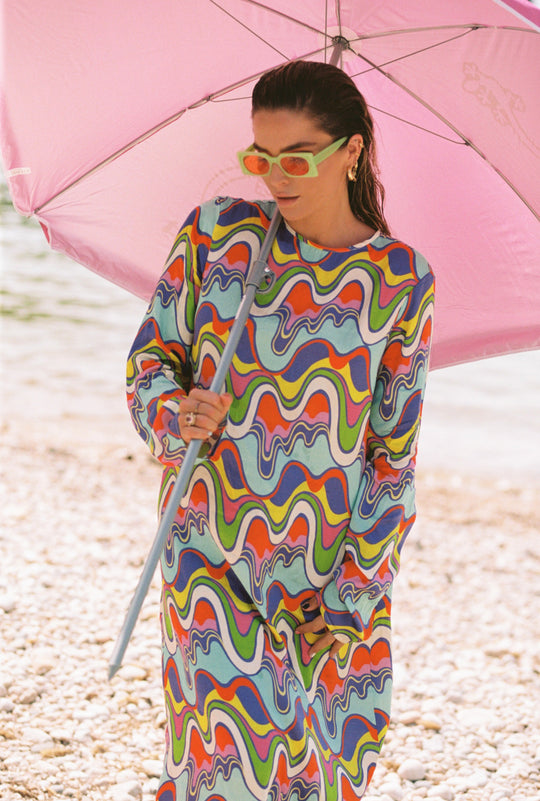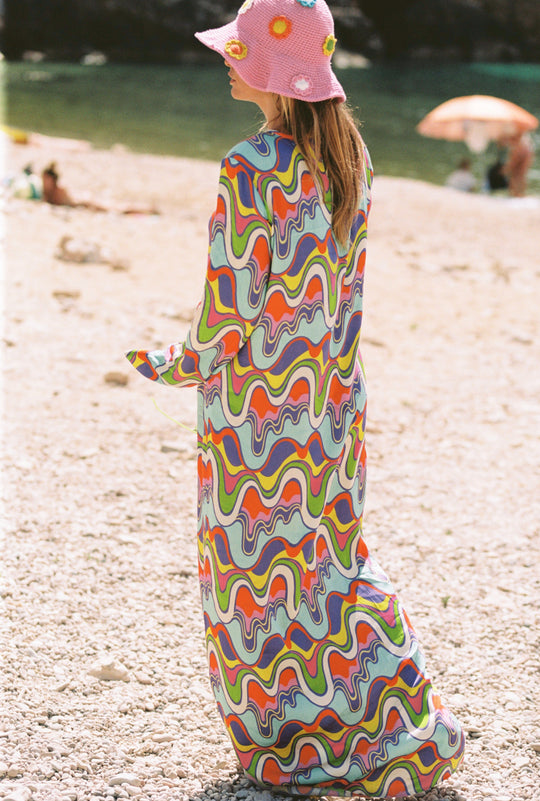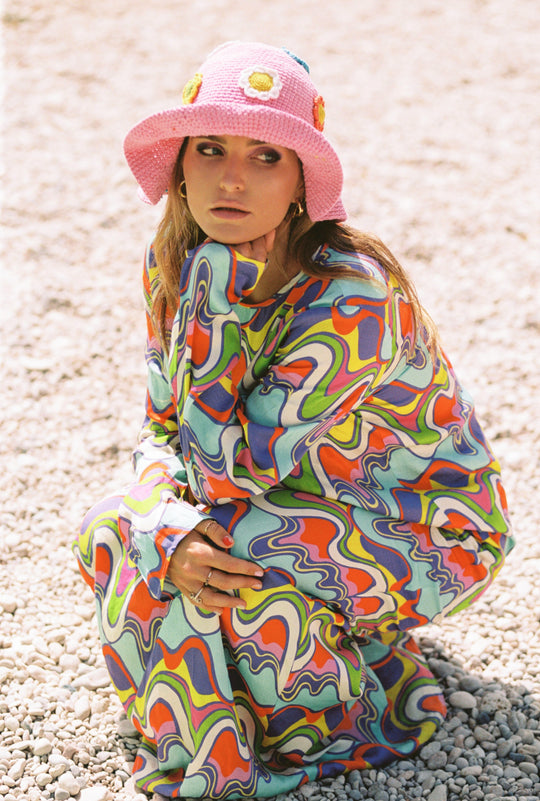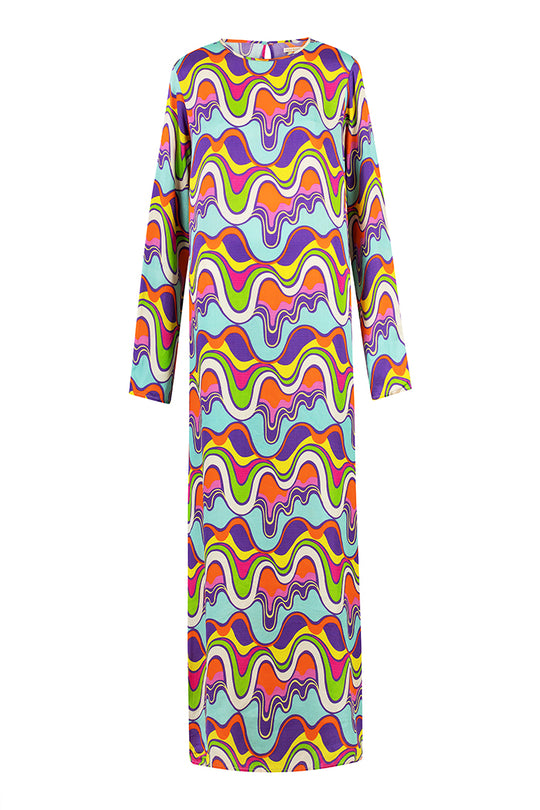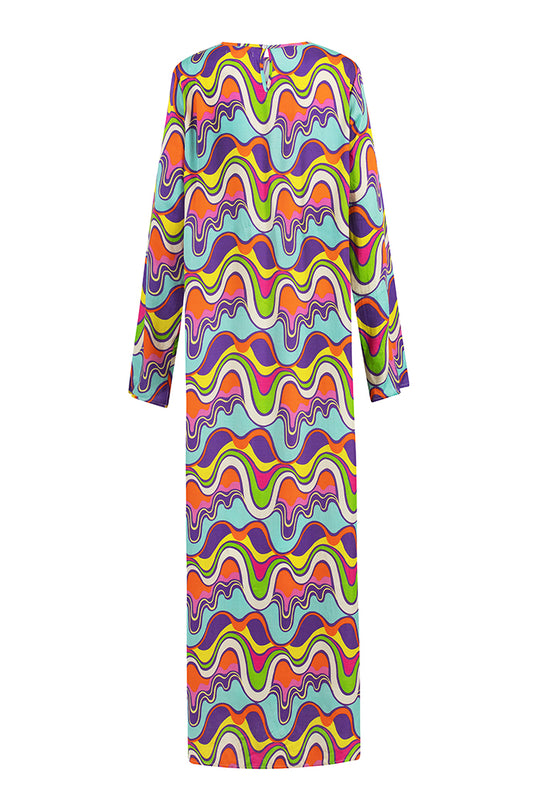 La Vida Es Un Carnaval - Dress
LIMITED STOCK
Meet the new printed oversized maxi dress.
Made from super soft 100% viscose satin. With a flowy, soft feel to it.
The print is inspired by my favorite song from Celia - La Vida es un Carnival (look it up).
Brighten up your days with this colorful wavey printed dress. It has ultra-long sleeves and an oversized fit. Great for summer nights and days.
Start dancing 'Porque la vida es un carnaval'.
100% Modal Satin
Sizing
Our model Tara is 1.74m and is wearing a size medium. Find out what your size is through our size guide.
SUSTAINABLE
Every collection has limited stock. So when it's sold out it's sold out forever. In this way, we make sure we don't overproduce and keep our footprint on this planet as small as possible. The fabrics we use are sustainable. 
Also, our shipping boxes and the plastic we use for shipments have been recycled as well.
Shipping & Returns
Free delivery in Europe on orders over 100 EUR and the rest of the world on orders over 175 EUR.
Orders made in Spain during weekdays will be delivered in 2-3 days. Orders made during the weekend will be delivered between 3-4 days.
International orders within Europe can take up to 5 working days. International orders outside Europe can take up to 5-10 working days to arrive.
Standard delivery 1-3 working days

 

(6 EUR on orders under 100 EUR)

 

– for Spain. 
International shipping (EU) – 1-5 working days

 

(6 EUR on orders under 100 EUR)

 

– Depending on the country. 
International shipping (Non-EU countries) – 1-10 working days

 

(20 EUR on orders under 175 EUR).
You can return your order within 29 days after receiving your order. When you send us your return, send an email to info@taarwilloughby.com and please make sure the items are the same as when you received them. NB: Items on sale we don't refund.
Contact
You can always contact us at info@taarwilloughby.com or by sending a message on our socials @taarwilloughby.
Carrer de Bisbe Torres 2                                                                                                07800 Ibiza                                                                                                                       Spain